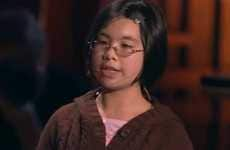 Adora Svitak Keynotes
The Adora Svitak speeches give insight into how adults can learn from the creative minds of...

Adora Svitak Talks About How Kids Lead in Innovation
Adora Svitak gives an emotionally charged speech concerning why the use of the word 'childish' can been seen as a discriminatory and ageist term when using it to describe irrational behaviors. Through the use of slides, she illustrates to her audience several examples of children who have accomplished extraordinary achievements in the form of social activism and contrasts those images with adult world leaders responsible for colonization and world wars. She pushes the issue further to teach the audience that adults can learn from children and their natural need to strive for perfection and dream larger than the realm of possibility. Svitak explains that kids don't think about limitations, they just think of good ideas, and it is this unique ability to dream big that results in innovation. In her highly energetic keynote, Adora Svitak demonstrates to her audience why it's wrong to underestimate children and shows the adults how they can actually learn form youths instead.