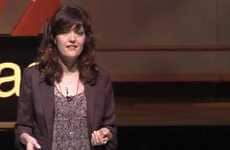 Amy Purdy Keynotes
The Amy Purdy keynotes focus on overcoming and coping with life's unexpected challenges. In...

Amy Purdy Talks About Turning Physical Setbacks Into Success
In her inspirational speech about overcoming obstacles, Amy Purdy talks about how she lost both of her legs to bacterial meningitis and how she managed to cope with this new challenge in her life. Learning to move forward, Purdy not only realized she was still fully capable of achieving her life goals, but even won two back-to-back World Cup gold medals as a professional snowboarder at the Olympics. In her powerful presentation, Amy Purdy demonstrates to the audience how one can make the best of what seems like a dire circumstance and overcome the new obstacles it presents. Using her personal life experiences as a reference, Amy Purdy shows how one can find new benefits and valuable lessons in life's many challenges and setbacks.