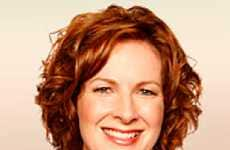 Diana Swain Keynotes
The Diana Swain keynotes focus on the influential position that Canada possesses in the world. Swain...

Diana Swain Defends Canada's Subtle Yet Influential Role in the World Today
Diana Swain, an award-winning broadcaster and television host in Canada, shares her beliefs and opinions on Canada's influential position in the the world today. Sharing her experiences of being in the United States on September 11, 2001, she urges fellow Canadians to reevaluate Canada's role in the world and their own opinions about the country. Diana Swain's speech discusses what she argues is Canada's role of 'quiet leadership' and how every Canadian can contribute to its success and development. Diana Swain encourages fellow Canadians to seek new experiences and opportunities within the country's borders instead of traveling abroad. In doing so, Canadians will realize all the wonderful things the country has to offer and find the motivation to preserve its quiet, but important place in the world today.