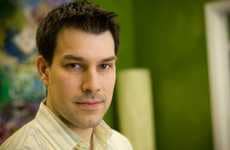 Michael Furdyk Keynotes
The Michael Furdyk presentations address the implications that are tied to today's 'Nat Generation.'...

Michael Furdyk Explains Technology's Place in the Lives of Youth Today
Michael Furdyk, the co-founder of TakingITGlobal, shares his insight into the ways today's 'Net Generation's' use of technology is affecting society. Michael Furdyk recognizes today's younger generation as the most technologically savvy, revealing that youth in developed countries use at least two different forms of technology to communicate with other people every day. As a result of their ability to access information in seconds, the 'Net Generation' is becoming increasingly important and influential. His speech demonstrates how some of the most lucrative businesses and companies in the world today engage with young people for feedback on technology and the role it plays in their lives as consumers and leaders. Michael Furdyk's speech outlines the increasing role technology will play on a global scale.