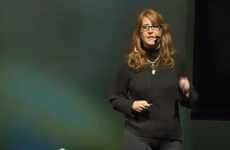 Ali Carr Keynotes
The keynotes by Ali Carr encourage audiences to rethink the current education systems in place...

Ali Carr Discusses Strategies to Engage Boys in School
In this keynote Ali Carr talks about why the culture around boys isn't working in schools, and reveals how the 100 girls project shows some surprising statistics that illustrates boys seem to under-perform when compared to their female counterparts in several academic situations. In her speech Ali reveals some possible solutions for helping boys at an early age who are struggling with a wide range of literacy issues, and stresses the importance of doing this as the enrollment rate for men in universities seems to be significantly dropping. Ali believes that by using educational tools that embrace boy culture that we can take a more proactive approach to teaching them with a form of learning that takes their interests into consideration. In this presentation from Ali Carr on education, she suggest how many can accomplish this and the best way to go about implementing changes in the educational system to make school a place that is just as comfortable for boys as it is for girls.