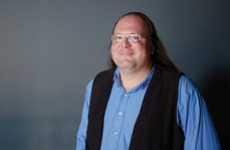 Ethan Zuckerman Keynotes
Keynotes by Ethan Zuckerman are both entertaining and enlightening. This is not surprising when one...

Ethan Zuckerman Discusses How the Internet Has Made the World Smaller
Ethan Zuckerman, the director of the MIT Center for Civic Media, believes that the world, from a virtual point of view, is more disconnected than ever before. Ethan Zuckerman's speech shares a collection of shocking statistics surrounding media from countries all over the world which reveals that countries such as the United States receive an astonishingly small number of news stories covering content outside its borders. During his speech, he argues that while a larger proportion of the world is active on social networking sites such as Twitter and Facebook, interactions are limited between different groups of people who speak different languages. Ethan Zuckerman discusses the negative impacts this biased coverage and exposure to limited information has on globalization. He encourages people to break free from their flocks as means of learning new things, meeting new people and becoming more in touch with the world around us.