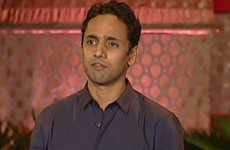 Ryan Lobo Keynotes
The keynotes by Ryan Lobo share with audiences the young photographer's experiences of travelling...

Ryan Lobo Photographs Hidden Stories from Around the World
Photographer Ryan Lobo captures images that tell stories of unusual human lives. Lobo discusses his experiences while traveling around the world. The photographer reframes controversy with tremendous empathy. Photographs tell a story and hold on to something real and true. Ryan Lobo's travels to Iraq, Afghanistan and Liberia have caused him to witnessed painful events that have made him question his own integrity when it comes to storytelling. Lobo chooses to tell stories from a place of compassion despite the difficulty often associated with their subject matter. He states that photography transcends culture, calling it a language that expresses the intangible and gives voices to people and stories. In this haunting keynote address, the photographer shares three stories with the audience. The powerful depictions have controversial subjects but are expressed in an empathetic way. He brings the viewer into an uncomfortable world where one sees the pain of a brutal Liberian war lord, the stoic and strong nature of a UN women's peacekeeper coalition and the quiet perseverance of Delhi's dedicated firefighters.